©2000 Friedrichs
Custom Mfg., Inc.
F2-B-FF heavy duty barricade - standard 8'7" length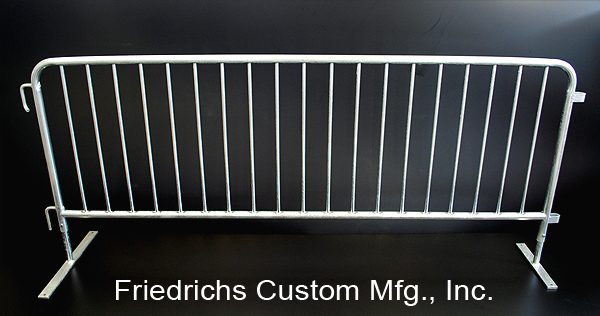 This is the most popular barricade due to its heavy duty flat feet.
Pictured here in the standard hot-dip galvanized finish.
A truly heavy duty barricade at 58 lbs each!


F2-B-FF barricades with safety-orange paint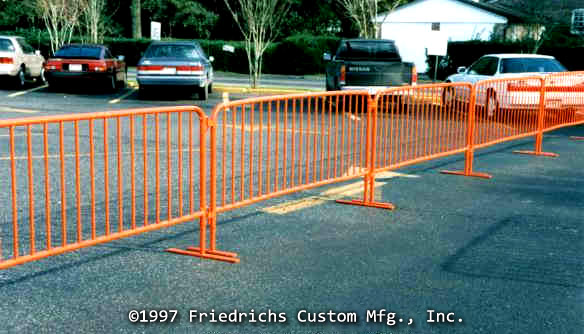 Powder paint finish as above is available as an upgrade.



F2-B-FF barricade 4' length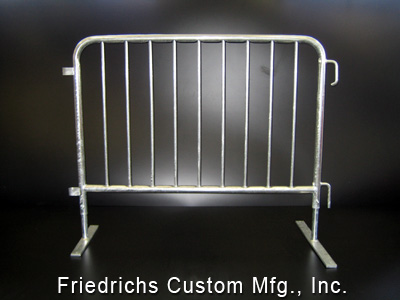 Pictured above is the 4' model. All 8', 6' and 4' models are actually overall 8'7", 6'7" and 4'7" respectively. The overall measurements include the connectors (from tip to tip).