©2000 Friedrichs
Custom Mfg., Inc.
Our heavy duty barricade covers come in 18oz vinyl and are screen printed to ensure the best durability. The covers can also come in 14oz full color (photo quality) print.

Our graphics department can generate free mock ups in just minutes!!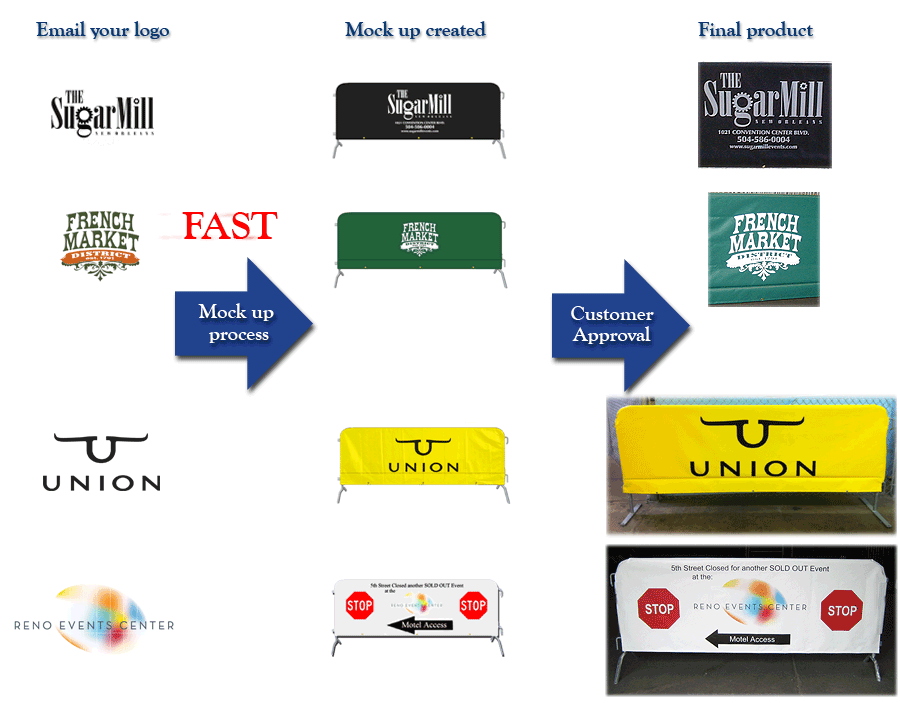 Friedrichs's Mock ups
Finished Barricade Covers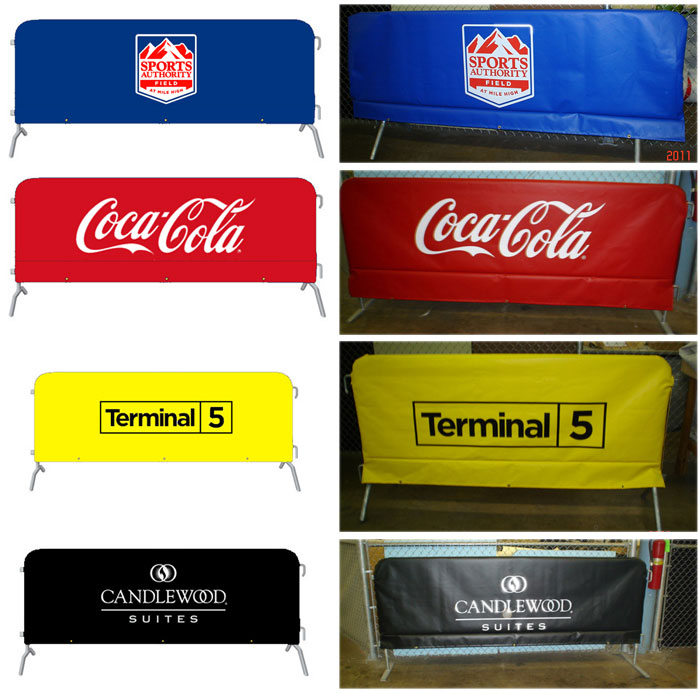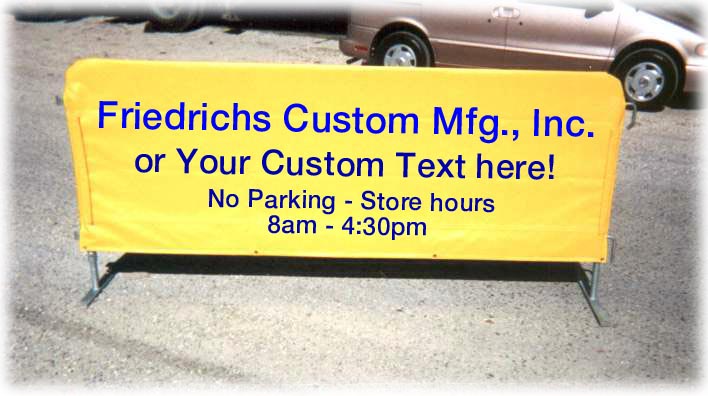 Please call 1-800-394-9294 for more information on barricade covers.